About Sanjivani Homeopathy Diet & Yoga Clinic
I have started my clinic Sanjivani Homoeopathic Clinic with a mission to treat or cure my patients permanently, gently & effectively without any side-effects. I have cured more than 75000 pt. in past 14 yrs.

Eventually I have started to take yoga/pranayama classes/sessions according to the need of the patients & I got the successful results in diminishing/reducing the disease symptoms or complaints.

I am fortunate enough to serve my patient effectively, gently to the path of recovery with the two most ethical way of treatment, Homoeopathy &Yoga.
---
About Dr. Yogesh Ghongde
M.D. (Homeopathy),
Gold Medalist,
Diploma in Yoga Teacher,
Fellowship in Yoga Therapy (MUHS)
Hello, I am Dr. Yogesh Ghongde, one of the leading post-graduate, Gold Medalist Homeopathic Consultant in India. In 2002, I secured first rank in MUHS, Nashik (MH, India) and awarded by the Gold Medal.

Till present time, I have cured more than 75,000 patients. My ultimate aim of Homeopathic practice is, to cure patient completely and to preserve their health permanently.

From last 14 years, I am serving patients through empathy. My main concern of treatment is to cure chronic diseases and to treat incurable diseases by the other pathies. I have treated my patients permanently, gently and effectively without any side effects. My motto is that "Everyone Should be Healthy & Happy Forever".

From the beginning of practice, I have a realization that, many diseases can be cured and prevented by Yoga. So, to fulfill that purpose, in 2007, I became Yoga Teacher. In 2016, I got degree of Fellowship in Yoga Therapy and became University Qualified Yoga Therapist. I am one of the leading Medico Yoga Therapist amongst few in India.

My goal in life is to cure your disease with the help of Homeopathy and further help you to lead a healthy life with the help of Yoga & Pranayama.

The journey to become a doctor is tough and overwhelming. Let's figure this out together. Welcome to the Sanjivani Homeopathy Diet & Yoga Clinic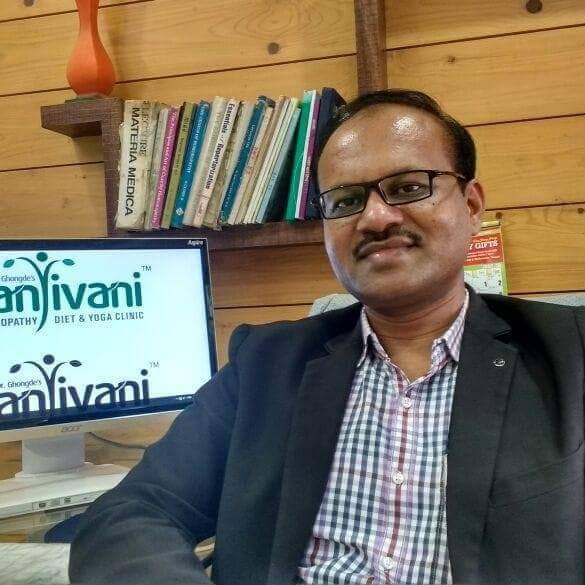 ---
About Dr. Charushila Ghongde
(BHMS, BSc. Food & Nutrition, PGD Public Health Nutrition)
Dr. Charushila Y. Ghongde is a consulting Dietician & Nutrition counselor at Sanjivani Clinic.
Education & Achievements
Food Science & Nutrition

Post-Graduate Diploma in Public Health Nutrition

Bachelor of Homeopathic Medicine & Surgery
Dietician Dr. Charushila Ghongde is not only a dietician, but also a doctor, hence she can understand pathophysiology of human in a better way and treat the patient in an effective way.
The Sanjivani Diet Management clinic provides weight loss, treat diabetes, thyroid, Obesity, High/Low Blood Pressure with healthy diet & Nutrition.
Online diet consultation is also provided for services like weight loss program, weight gain program, cholesterol management program, diabetes management program, therapeutic program in specific disorders, diet for high/low blood pressure, kids' nutrition, diet for nursing/lactational mother, diet for pregnancy.You can call her a well-known nutritionist in Nashik, Maharashtra for weight loss.
While practicing medicine, she realised that most of the diseases are caused due to wrong diet and lifestyle habits. There is no need to treat human frame with drugs, but rather will cure and prevent diseases with "Nutrition".
Now a days, there are so many diseases which required a specific or particular diet plan. So we also serve that purpose along with the weight loss & weight gain packages.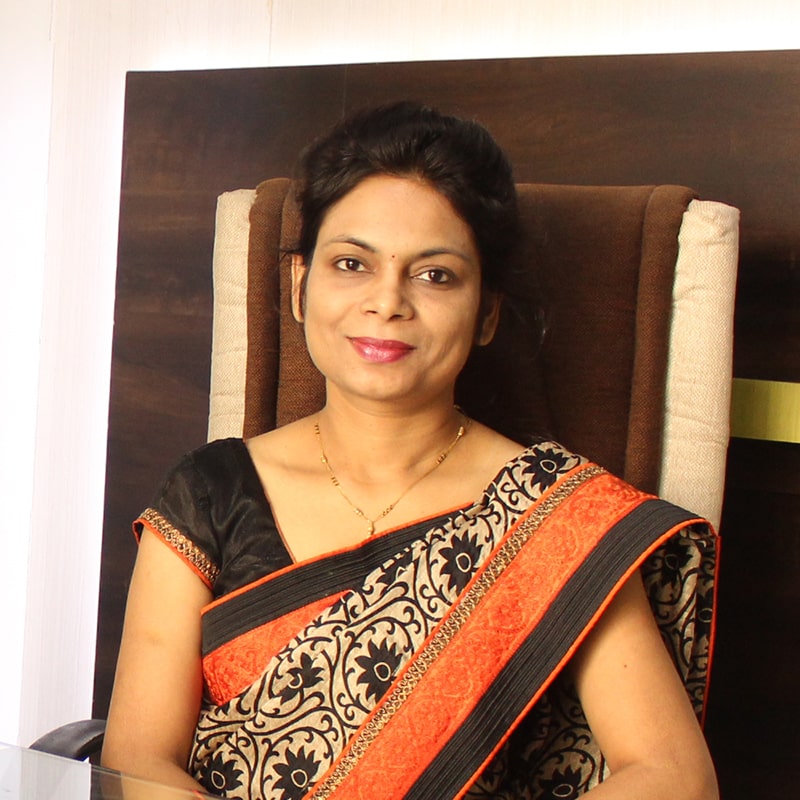 Today's Health Tip